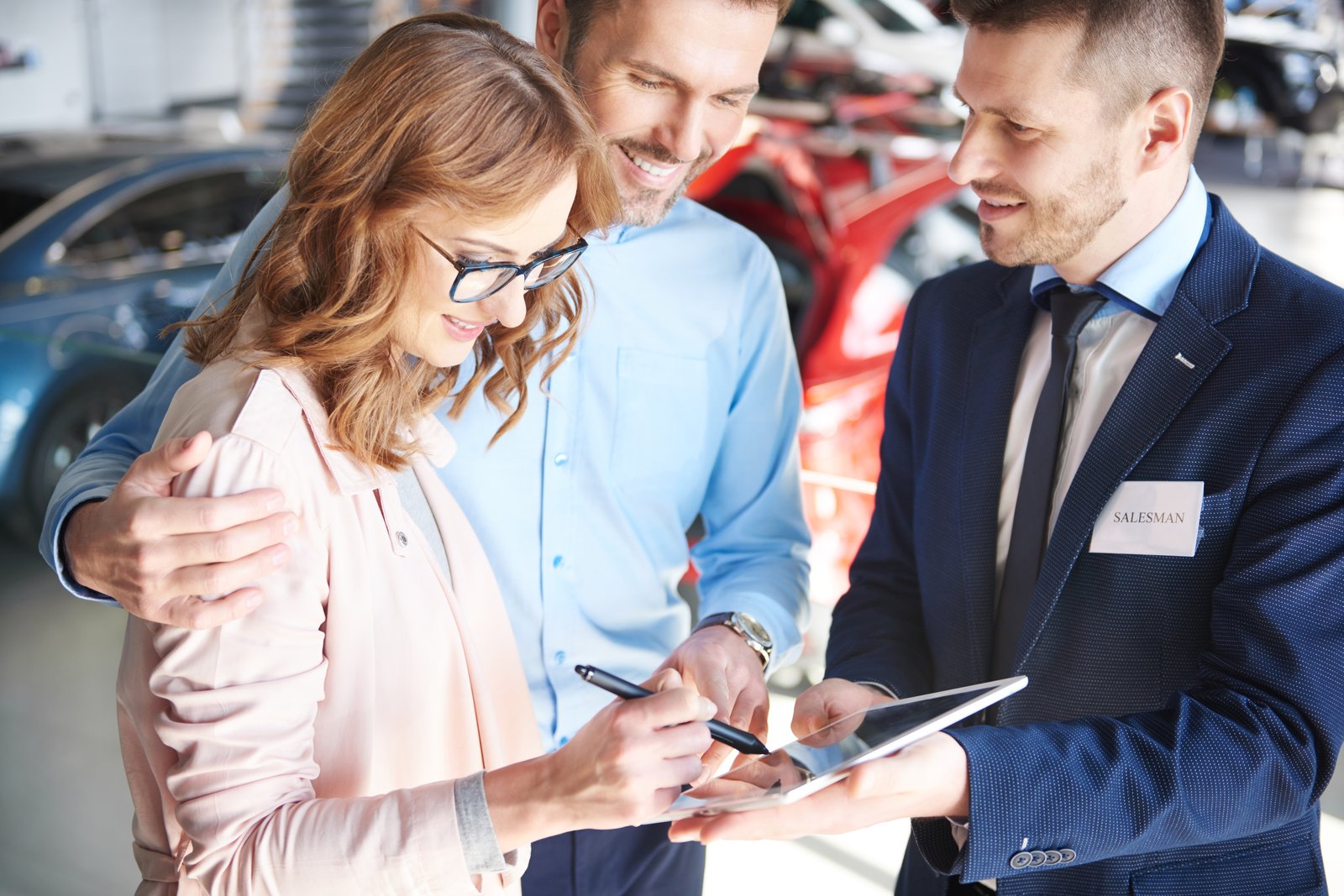 A staggering percentage of people (92%) begin shopping for a car online. What's more, 86% of consumers say sure; "I'd buy a car entirely online!"
When Carvana came out in 2012, people scoffed at the idea of a vending machine approach to car buying. Today, buying anything online, sight unseen is a viable and widely accepted option.
The parts department, in particular, should embrace this change of pace with open arms. Digital retailers have made operating parts counters online more straightforward than ever before.
Yes, this is a happy time to be in the parts department. Potential buyers are in the millions, missing orders or forms are a thing of the past, and the staff is whistling a bit more than usual.
Digital retailing is the gift that keeps on giving!
Digital Retailing: The Best Thing to Happen to Parts Managers
Here are just four (of many) ways digital retailing positively impacts the parts department.
Expand Your Reach
Targeted local marketing is good. It's important to be at the top of the search result when people are looking in your area. With digital retailing, you can expand that reach in incredible leaps and bounds.
Through the digital retailing system, parts managers can create a web store to reach more people with inventory. The pandemic hugely boosted online parts sales and the trajectory continues to rise.
Once you get the flow of your web store, start selling on Amazon and reach over 150 million more customers.
Better Inventory Management
Inventory can be a headache if you don't have a good plan. Today, there are a plethora of resources to build a workable strategy.
Digital accessory selling systems take a lot of work off the parts department. Using reporting capabilities, parts managers can easily track which accessories are selling. That information can help you predict seasonal trends in parts and accessory sales and minimize issues with low stock (to the extent you can control).
The right digital accessory selling system will integrate with your digital retailer, giving you the ability to work from one platform instead of multiple. With that, you can easily update availability across the board.
Use the power of digital retailing to clear your stock room of obsolete parts, returned items, or any overstock. Posting items on eBay is a great way to declutter, profitably. Integrate those external links from eBay into your web store to reach the most potential buyers.
Streamlined Order Management
Digital orders minimize human errors. An electronic paper trail of communication sets clear expectations and cuts down on miscommunication.
Online orders are often more efficient, minimizing the physical back and forth between customers, sales, and the parts department. When your orders are handled through a streamlined digital funnel, you cut down on silly mistakes, like missing We-owes or he said/she said.
Accessories that are presented at the point of sale (in-store) will be handled through the same system as fully online orders, or stand-alone parts purchases. It's really a beautiful thing!
Improve Parts Department Dynamic
Digital retailing creates happier employees.
Sales are guaranteed to increase when you increase your outlets. As sales increase, the dealership's bottom line is healthier. It generates the pathway for commissions and raises as well. Incentives are an employee's love language.
Online orders also have fewer mistakes, resulting in less drama in the parts department. Eliminating orders you can't fill will cut down on dealing with frustrated customers. More harmonious customer interactions are sure to make everyone involved more pleasant.
Fewer errors, more sales, less frustration, and an easy-to-use system will motivate parts' employees—which enables them to be better at their job!
Not to mention, interactions with the sales department about accessory orders will be less and less. Let's face it: that's often for the best.
Everybody wins!
Successful Parts Department = Happy Dealership
Insignia Group is the leading provider of digital accessory platforms that can integrate with YOUR digital retailer today. Our system allows you to aid your customers with their vehicle personalization easier than ever. With our system, you're able to present accessories, control pricing, input labor costs, and help interdepartmental communication. If that isn't enough for you, then keep on with the paper catalog!
Contact us today for a demonstration!