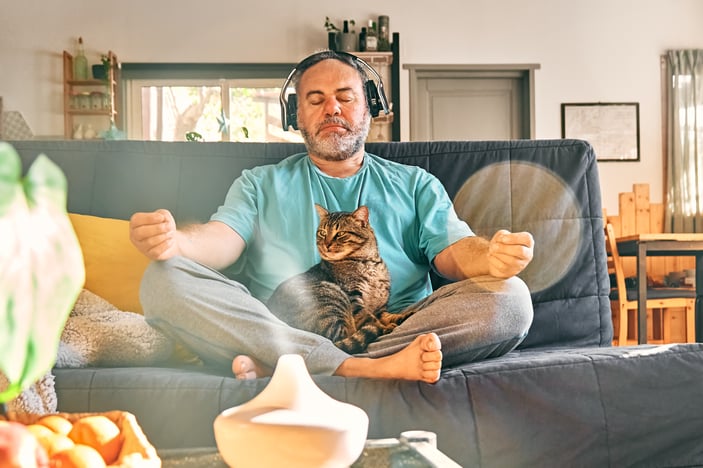 If we asked your parts counter employees about you, what would they say?
Maybe "Oh, the parts manager? In need of a ten-day yoga retreat, preferably starting yesterday."
Or would it be more like, "Stop being so darn happy all the time, Bruce!"
We get it. Working in the parts department was never a walk in the park, and the last several years upped the ante.
The industry is continually reinventing itself, and it can be a struggle to change the way things have always been.
When Carvana came out in 2012, people scoffed at the idea of a vending machine approach to car buying.
Today, buying anything online (sight unseen) is a viable and widely accepted option.
A staggering 92% of people begin shopping for a car online. While many people abandon the process to head to the store, a whopping 86% of consumers say they're open to buying a car entirely online.
What does that mean for the parts department?
Online car buying means online accessorizing, and online accessorizing means less human error and more money. Now there's a reason to take a deep, cleansing breath.
Increased Reach
Digital retailing can help the parts department expand its customer base and increase sales by having an online presence—and don't we all want to make new friends? Particularly friends with money that they want to spend on the obsolete parts clogging your stockroom.
Demand for sourcing accessories online skyrocketed when dealerships shut down, and the chip shortage negatively impacted inventory as well. Now, road trips have become popular again, increasing the number of SUVs and offroad vehicles on the road. With that, items like roof racks, all-weather mats, tow hitches, and bike racks are selling more than ever!
Take advantage of any opportunity to sell those accessories in-store, and don't neglect the incredible profit potential of digital retailing.
Better Inventory Management
At the mention of inventory management, blood pressure medication flies off the shelves. By using digital retailing tools, the parts department can better track inventory levels and respond quickly to changes in demand.
The right digital accessory selling system will integrate with your digital retailer, allowing you to work from one platform instead of multiple. You can then easily update availability across the board.
Digital accessory selling systems take a lot of work off of the parts department. Using reporting capabilities, parts managers can easily track which accessories are selling. That information helps predict seasonal trends in accessory sales and minimizes the occurrence of "What the heck are these vinyl tops doing back here, and why are they covered in dust?"
Use the power of digital retailing to clear your stock room of obsolete parts and turn a profit.
Streamlined Order Management
Digital orders minimize human errors and keep your hair on your head. An electronic paper trail of communication sets clear expectations and cuts down on miscommunication.
Online orders are often more efficient, minimizing the physical back and forth between customers, sales, and the parts department. When your orders are handled through a streamlined digital funnel, you cut down on silly mistakes, like missing We-Owes or he said/she said.
And, in the spirit of deep introspection and healthy boundaries, let's just say what the parts department is really thinking; fewer salespeople hanging around the counter.
Insignia Group Can Help
While we're not trained in Shavasana, we are the leading provider of digital accessory platforms that can integrate with your digital retailer. Without the Insignia Group accessory system, dealerships can't syndicate their pricing, resulting in labor times losses, incorrect pricing, and missing profit potential. And you getting all twisted up in a pretzel.
Our system makes online Vehicle Personalization easier than ever. When your digital retailer partners with Insignia Group, you'll get the most of in-store and online accessory sales.
Contact us to see if we're partnered with your digital retailer!