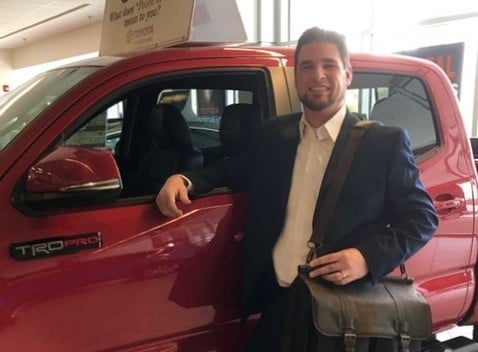 As an Insignia VPE, I do a lot of training during my guided visits. I emphasize the same lesson when training associates with proven success and those who have never presented Vehicle Personalization before: consistency of presentation. To be victorious you have to show up first.
I don't care what kind of experience you've had with the customer. Make a Vehicle Personalization presentation! According to industry statistics, 9/10 of your customers WILL personalize their vehicle within 90 days of purchasing it with anything from fuzzy dice to a truck cap. Why not offer them all the opportunity to integrate it into their purchase? Sure, some associates fight it and only see success from customers coming in the door with accessories on their mind. The heavy hitters, the professionals that seek to capitalize on every aspect of their deal to earn the most for their families and their dealerships stop me in the showroom all the time to tell me of their recent success. This is what I heard just this month!
Peter Nawrocki- JLR Freeport, 1st Vehicle Personalization Presentation
"It worked! I told my customers that a lot of JLR customers have active lifestyles and like to accessorize their new vehicle and handed them my iPad. The customer browsed through it and selected a tow hitch kit and cargo basket. All together it was $3700. My finance manager saw that I had sold accessories and was encouraged! He was able to sell a good amount of product on the back end as well. It was a home run all around and the customer was very happy that their accessories were installed by delivery."
Sarah Laird- Orleans Toyota, Seasoned Vehicle Personalization Expert
"Yup, that was a big one! She sold a '19 Tacoma and made her presentation like she always does. It's the first truck lift we've done in a long time and the customer was extremely happy to have the dealership stand by the work. It came to $4800 in the end."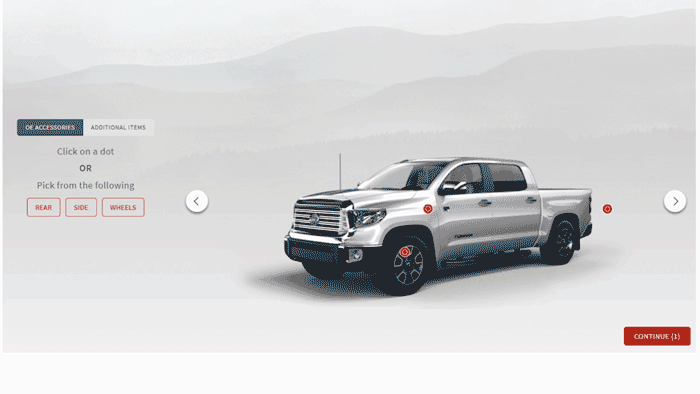 Ben Malcom- Prime Honda of Boston, 1st Vehicle Personalization Presentation
"I did exactly what you told me to! She picked out all weather mats and cargo tray and was really happy to have been asked. It was only $256 but it was easy and I can see how it will add up quickly."
These are just a few success stories that associates came to me with this month during my visits. I don't think I have to remind you of the $14,092 off of a single vehicle at JLR Norwood by Chris Murphy, do I?
Are there a lot of ways to sell accessories in your dealership? Yes. Do customers have objections and some transaction more complex than others? Of course. That said, NOTHING can decide the success of your Vehicle Personalization program more effectively than consistent presentations to each customer. Let the Insignia VPE's fine tune your associates and process to handle the rest.