In the smallish town of Newark, Delaware, there is a seasoned salesmen relaxing on his day off, feet up, smile on his face, surrounded by grandiose feelings of success and stacks of crisp bills fastened with rubber bands.
Though the likelihood of fabrication in that description is high, Newark Toyota World's Ken Steen is news you don't want to miss. Ken is leading his dealership in total gross per unit already this year, which is really no surprise at all.
Images from www.newarktoyotaworld.com
Looking back, he's had three consecutive years selling over $100,000 in accessories, which translates into a gross profit of over 30 GRAND for his employer, solely from his individual performance. Oh, and personally speaking? Ken took home $10,000 in commission strictly off his accessory sales last year. We at Insignia hereby motion for the employee of the year parking space for Mr. Steen.
Newark Toyota World understands the powerhouse potential of Vehicle Personalization. The dealer started out with a 90 day kickoff training with Insignia Group, realizing Rome wasn't built in a day.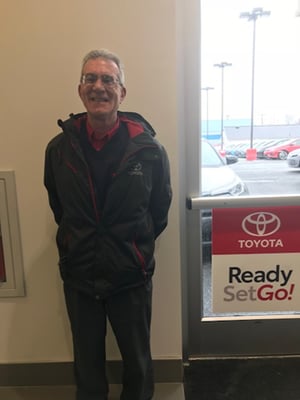 Delaware's local Vehicle Personalization Expert, Lance Burris, helped the company hand craft an accessory process that he knew would create lasting success. He should know the best way to skin a cat (or accessorize a Toyota) at this store--he's their former accessories manager.
Springboarding off of a solid foundation, Toyota World's team of 22 sales professionals have been thoroughly equipped to talk accessories throughout the car buying process. There is one, however, that can't help but be noticed. Rising like a phoenix. Feet up. Grandiose success. Crisp bills. Fresh rubber bands. Insignia's Lance Burris describes Ken Steen as a complete salesperson.
He's not just selling well over 200 cars annually, or displaying remarkable consistency. He's not just adding impressive PNVR and laying framework for this dealership to have one of the highest new vehicle revenues in the past several years. Ken is the ultimate example of the total package, coveted by General Sales Managers far and wide. Lance describes Ken this way:
"This sales person sets himself apart from all other sales people. He took the process, and added to it. If something else is added into his process, he will integrate it and make it work for his own success, and the success of the dealership."
As for Ken, he's following the process laid out by his employer--and doing it beautifully. Using his training, he made the process his own. "The biggest thing I got out of the Insignia training is adding value to the vehicle," Ken explains. "I don't sell accessories--I add protection like body side molding and door edge guards. I sell convenience--like remote starts." Beginning immediately, he looks at the car the customer arrived in and notates any accessories they already have.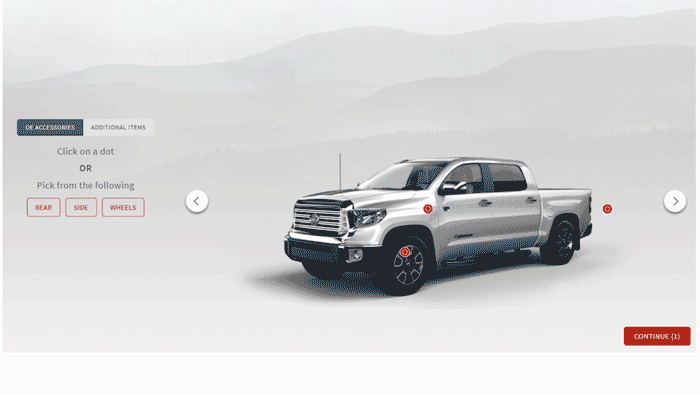 Inspecting a trade in, he looks for door dings or other things that could be prevented, mentally filing away how he can protect their new purchase. He demonstrates accessories on showroom vehicles when they are outfitted with protection packages. He never misses an opportunity to find out what will benefit the person standing in front of him.
"This is a people business," Ken tell us. "I give the customers all their options during the process of building a relationship into each car deal. The customer can say no, but if you build a strong enough relationship they will say yes."
Ken Steen, the legend of Newark. Financially prosperous, but honestly just trying to serve his customer. That's what we like about him the most.