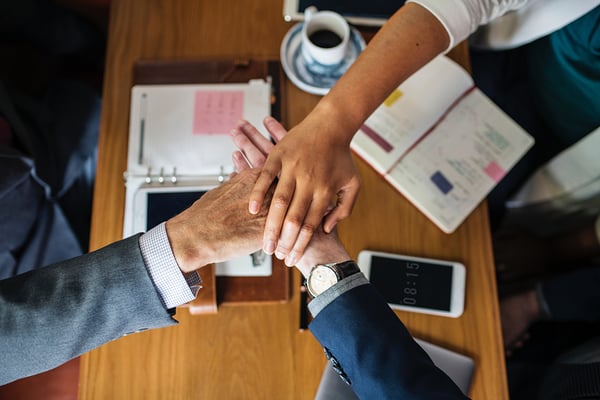 It's a proven fact that following Insignia's best practice tips will add thousands, sometimes millions in gross profit to your dealership in a calendar year. Sometimes, however, the stars align and a beautiful ballet of synchronization between corporation and consultant produce a stage-worthy performance, far beyond what's hoped for.
Don Krumholz is the Aftersales Market Manager for Jaguar Land Rover in the New England and Upstate New York area. Don's main function is to help retailers develop their parts and service business to meet market demands while maximizing profits. Part of this function includes selling accessories at the point of sale, enhancing the JLR customer experience and bringing in added profit. That's where our Insignia consultants Jamie Perkins and Jason Ludwig fall naturally in step with Don's efforts. The result is Swan Lake meets The Nutcracker--only manlier.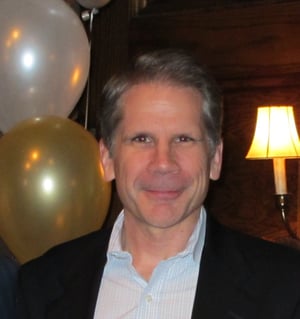 While some Jaguar Land Rover accessory sales are done by way of port installation, or through customer request, Don recognized the need to generate incremental sales and increase customer awareness about the vast array of options available to them. Accessories that meet lifestyle needs, for example, require a more proactive approach at the point of sale. Both Insignia consultant and market managers agree--this is the optimal time that a customer will make a purchase. It's the dealership that thrives under this unified front.
Don describes his relationship with Jamie and Jason as mutually beneficial, working toward a common goal. "I work closely with Jamie and Jason who train retailer staff on how to use and get the most out of the Insignia sales process. They're both very knowledgeable and understand how to work effectively with retailers."
The benefit for Don is that the Insignia system breaks down barriers that keep JLR sales consultants from jumping in. "Sales consultants don't promote accessories mostly because they don't know the product range, the installed price, and the product availability," he explains. "It's hard enough to sell the vehicle when you have to know all the specs of twelve different models plus derivatives, and how they stack up to the competition. To know the accessory range on top of that is a lot to ask."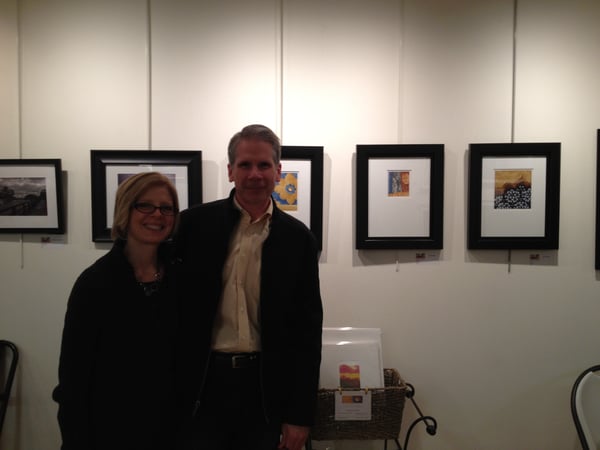 Joint expertise and the information provided by the Insignia system takes the pressure off the sales staff, and this is like finding a unicorn for all involved. Dealerships don't have to worry about bogging their people down with extra memorization, and Insignia doesn't need to convince a dealer to overload employees to bring in more profit.
"All the sales consultant has to do is register the customer and give them the tablet to shop on their own," Don says. "Everyone is comfortable with online shopping and the experience is very similar."
To introduce the dealership to the idea of selling accessories in the showroom, Don gets the ball rolling as the dealership's trusted advisor who has their best interest in mind. "I first discuss the merits and value of the the Insignia system with my dealer and gain their interest. From there we do a join visit or a web demonstration to show how the process works."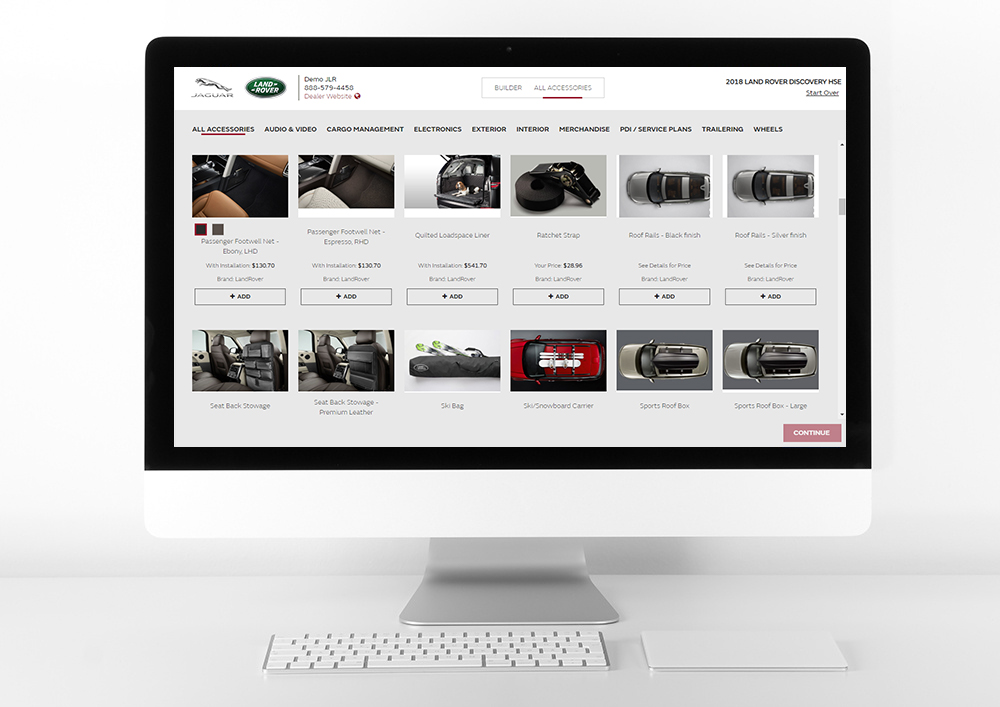 When one of Don's dealerships comes on board with Insignia, he continues to play a pivotal role in their growth with the new process, attending training and periodic visits to do a pulse check, noting "I think it's important to be aligned and support each other." It's the symbiotic nature of Insignia consultant and Aftersales market manager merging that produces the four leaf clover of the personalization industry.
Just as Insignia promotes upper-level management buy-in for success, you can't beat corporate support from someone like Don Krumholz.
So how do Don, Jamie, and Jason keep this thing going in a profitable direction? "The key is consistency," Don says. "If you sell 10 cars, you should register and present to 10 customers. Do that and you will sell accessories." Sounds pretty good to us, and the proof is in the pudding.
"We recently had a new sales consultant in Norwood sell $14,000 in product to one customer purchasing an Evoque. This was truly an extraordinary result, but if you don't ask, you won't sell. Insignia makes it easy."
Stop it Don. We're blushing.
Don says it boils down to this-"Retailers that use Insignia properly sell more accessories and customers get a better experience, which they control. Sales, service, and parts staff benefit from the sales via commissions and departmental gross profit."
As for us? We're tickled pink to be working with a corporate representative that just gets it. Thank you, Don Krumholz, for all you do!
Want to partner with Insignia? Click here to connect with the consultant in your area