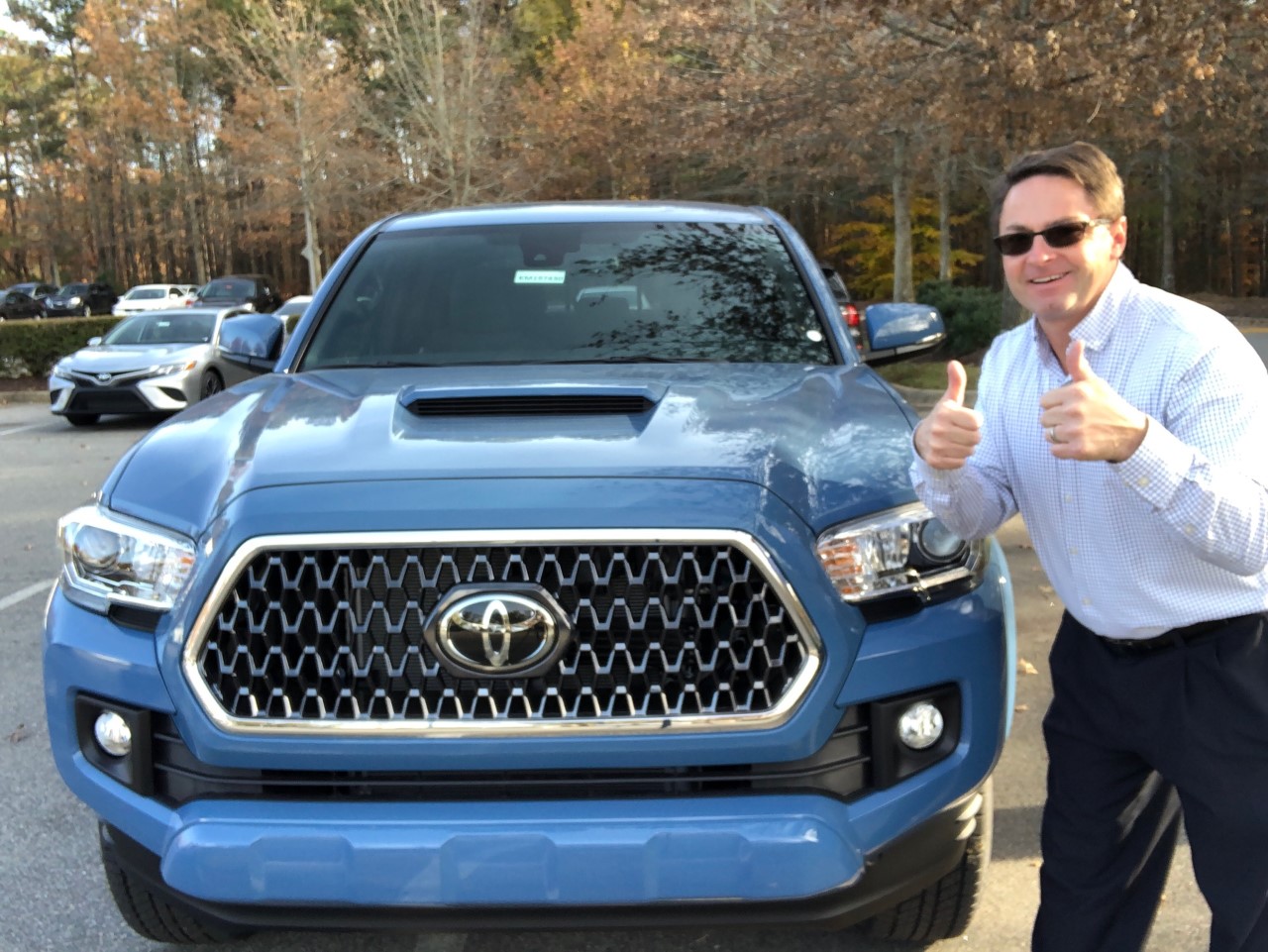 Don't know Toyota Jeff? Looking him up may change your automotive career and leave you with a few tidbits that sprung this Carolina salesman's following to 107,000 loyal subscribers. We caught up with Jeff to see what's building his brand and attracting Toyota enthusiasts from all over the country (hint: it has to do with good car dealership humor).
It was the early 1970s in temperate Michigan when Jeff Teague was born. Little Jeff grew in wisdom and stature, graduated as a Western Michigan Bronco, and eventually landed himself in the car business. With quick wit, a slightly dorky sense of humor, and a natural curiosity for life, Jeff set out to build something that would spark joy.
Jeff recalls his new employee orientation at Fred Anderson Toyota of Raleigh back in 2005. "Only one statistic stuck in my head during training—81% of customers will forget who sold them their car a year later. I've been determined ever since then to change that. They will remember me!" Toyota Jeff knew that building a relationship with his customers only meant better CSI scores and repeat business for him. A good Toyota salesman knows the benefit of being remembered.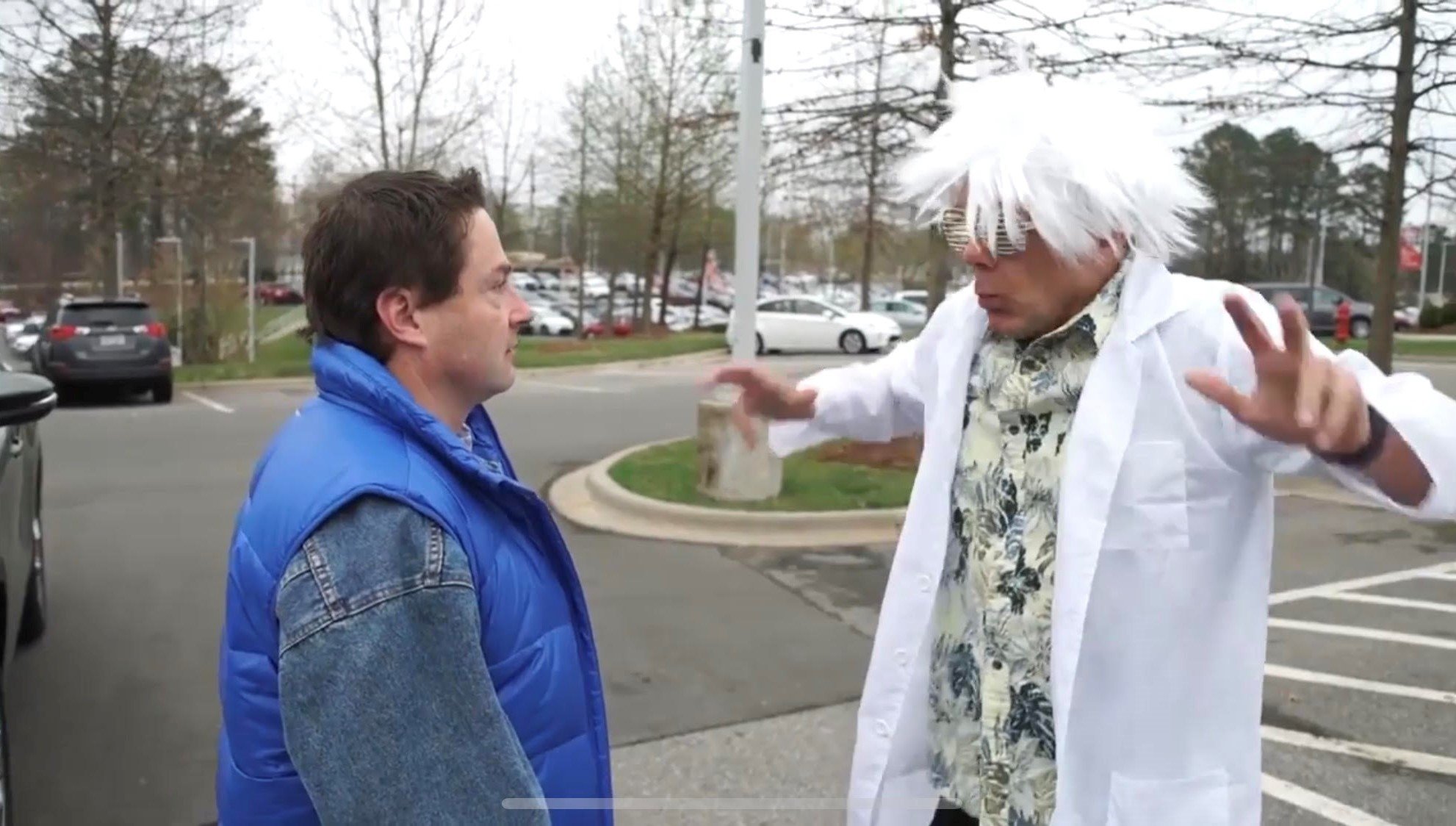 "I started doing funny parody YouTube videos originally, poking fun at The Bachelor, Back to the Future, etc. The goal was to entertain people and help them remember me. Thankfully, I work for a terrific dealership and they encouraged me to build my brand." Everyone loves a car dealership with humor!
Admittedly, building any kind of following takes time and hard work, which Jeff is no stranger to. This Toyota salesman continued to build his brand online while simultaneously working diligently on the sales floor. Jeff became well versed on every detail of every Toyota money can buy, and probably a few that it can't. That passion spilled over into accessory options from OE to aftermarket to oddball to air freshener.
Jeff's comical videos evolved over time, blending a perfect balance of light humor and brand knowledge that customers were after. The mixture of entertainment and information was exactly what Toyota consumers were looking for and in 2019 when Jeff hit 20,000 subscribers.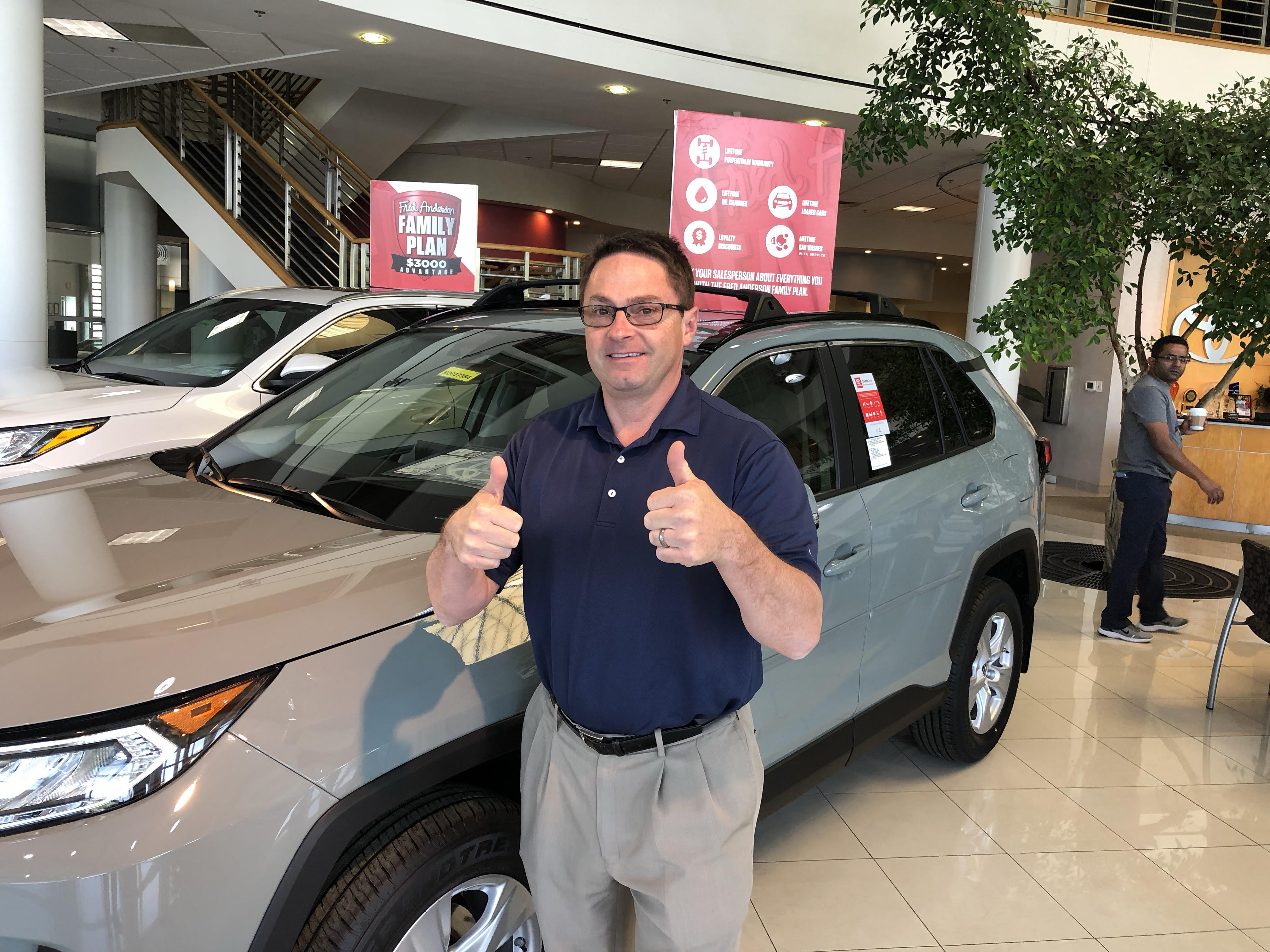 Within the past few years, Jeff started to experience a whole new world as Toyota fans from near and far flock to Fred Anderson Toyota to work with him. Recently a couple visiting their son at NC State took time out of their vacation just to stop in the dealership and meet Toyota Jeff. A few days later, an Alabama man visiting his sister in the area stopped by to say hello. "It's crazy times here," Jeff exclaims. "I'm just a regular dude. I can't even believe all this!"
To really ice this triple layer cake, a young woman in Colorado contacted Toyota Jeff when she decided to move to Charlotte. She said she'd been watching his videos for months and there's no other Toyota salesman she'd rather buy a car from! Jeff picked her up at the airport, sold her a new Camry, and sent his friend on her way to her new home, 2.5 hours away.
When asked if he typically goes above and beyond to work with a customer like this, Jeff answers that he really doesn't mind at all. "I've probably picked five customers up from the airport to buy their cars and drive them back in the last couple of years," Jeff says. "Buying a car out of state doesn't have to be complicated—it's nothing to be intimidated by at all. It's simply logistics. If customers find extra value in working with you, they will buy a car from virtually any distance!"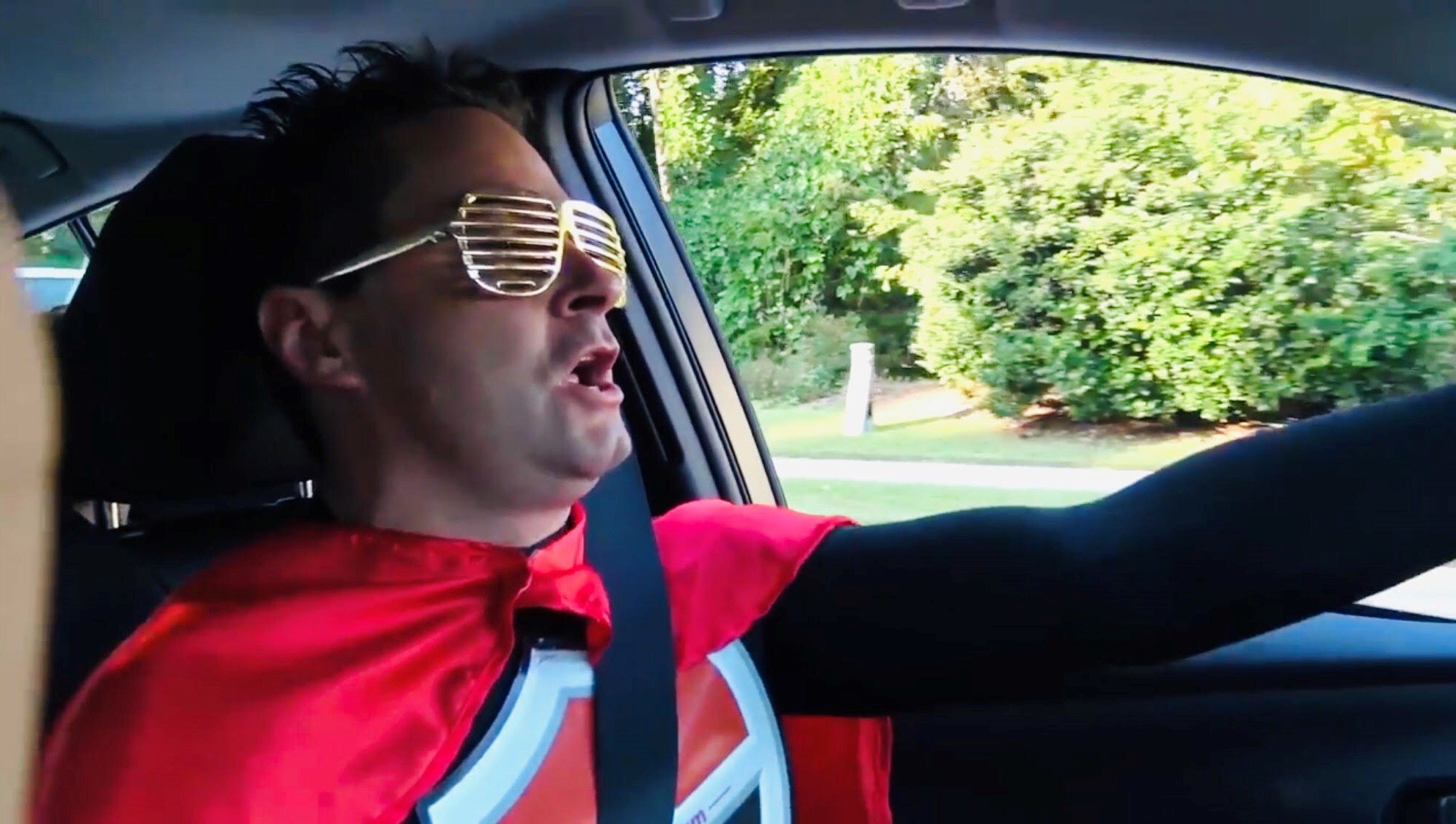 Toyota Jeff isn't just leaning on YouTube to bring home the bacon. He shows up every day, ready to do what's required at Fred Anderson Toyota. On the showroom floor, Jeff uses the Insignia Group system to personalize at the point of sale, using his own personal tag line: "Make it your own!" Jeff says he thinks that people both want and need to personalize their new ride whether it's for protection, convenience or simply to add value.
"I show the Insignia Group website right after customers have agreed to buy their vehicles. It's a great way to fill in wait time before they hit finance." In fact, Jeff just fully loaded a vehicle for a customer in Indiana, using the Insignia Group system. "This customer drove their one-way rental car from Indiana to Raleigh to buy a 4Runner TRD Off-Road from me.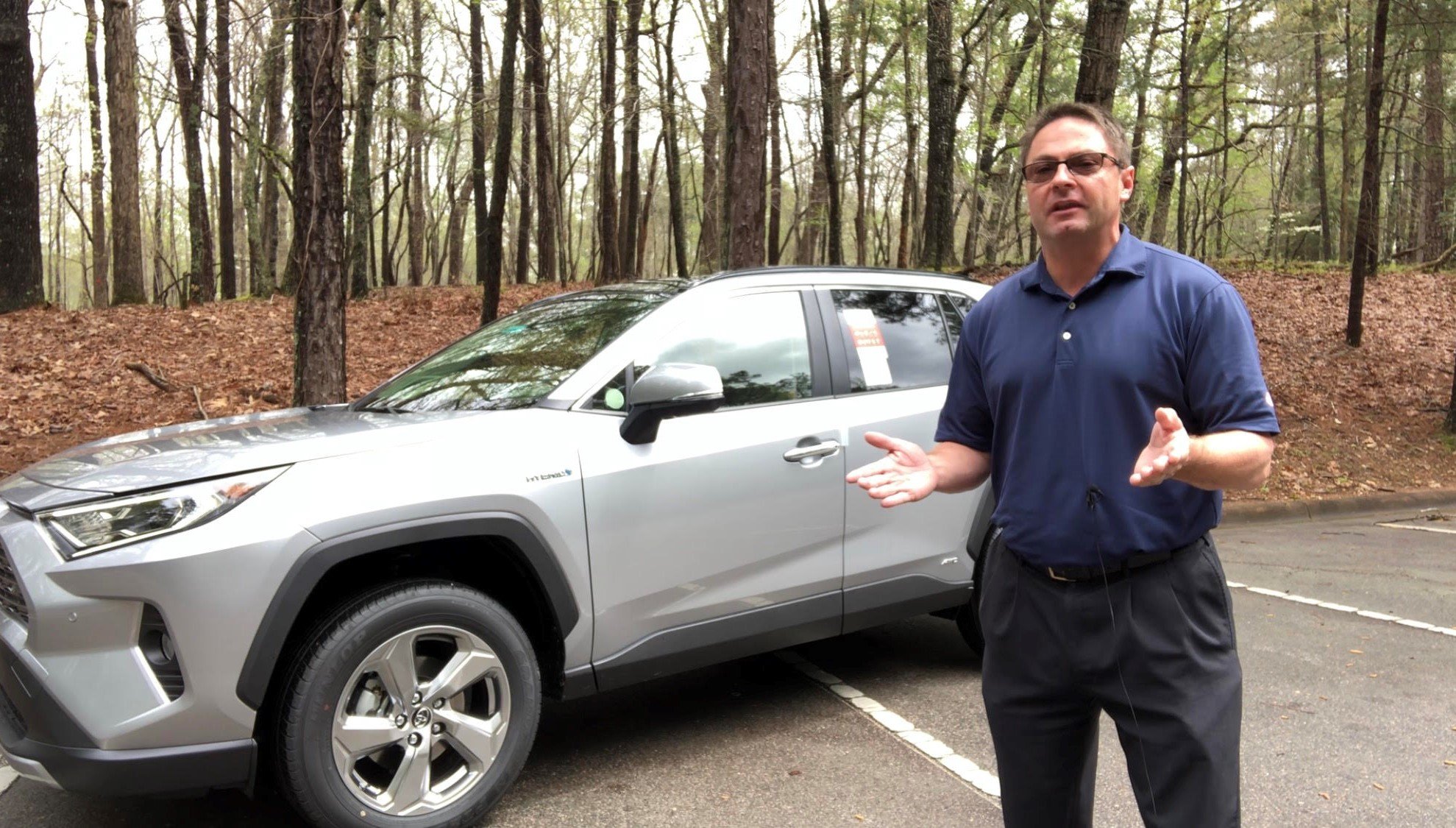 He had me accessorize his truck before he came down," Jeff explains. "I just sent him the accessories website link and he ordered. He ended up with heated, red leather Nitto tires, TRD black wheels, and a black badging kit—unreal!"
Though Jeff has everything to be proud of, he's truly a humble and down-to-earth guy. The most prestigious honor he's received to date is marrying his wife Holly, whom he describes as the best person he knows.
Jeff also has two adult children—Zach and Abby—three spoiled cats, two overindulged pups, and 14 koi fish that honestly probably live better than you do. Jeff works hard because he's got a lot of mouths to feed (the cats eat filet mignon) and we join Fred Anderson Toyota Raleigh in congratulating him on his success!