The famous marketing adage that quips "a good product will sell itself" holds a lot of weight in the vehicle personalization realm. Automotive accessories are a multi-billion dollar industry; any step in this giant's direction will yield a few bucks.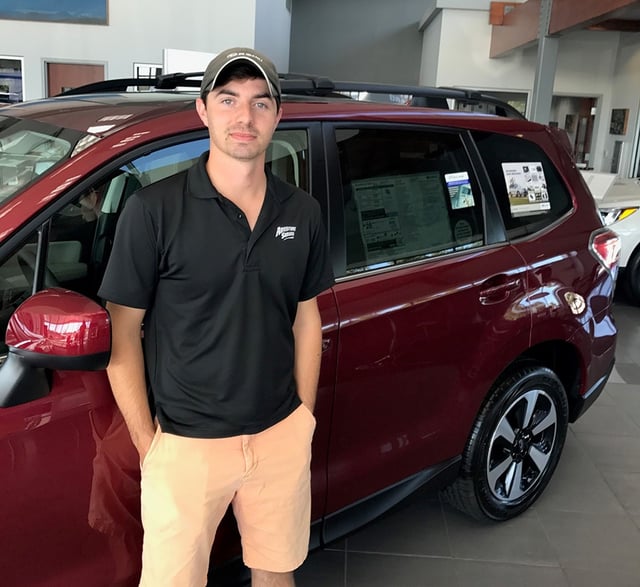 When Adventure Subaru in Fayetteville, Arkansas, reviewed profitability on their accessory program, they saw that it was good. Without much concerted effort, General Manager Tim Hurd reported the dealership "stumbled over $20,000 in accessories each month." Approaching Insignia Vehicle Personalization Expert, Kurt Daughtery with this finding, Hurd challenged Kurt with using the Insignia system to double monthly accessory profit. Kurt's reply? "No pressure!"
The management team at Adventure Subaru resolved to go ALL IN with Insignia; following each best practice tip and relying on their consultant's expertise to structure the vehicle personalization process.
Consultant Kurt Daughtery explains, "Adventure Subaru follows the registration process without any variation from what is recommended. As part and parcel of their success, the dealership has unbelievable management buy-in, and a sales team that is simply running away with it! They use Insignia as it was designed to be used and their success exemplifies that."
Using this organized approach to personalization in the showroom for less than 90 days, Adventure Subaru will easily sail past $100,000 in accessory sales this month.
Management at this store doesn't stop at mandating a new program. It's the continued support and healthy level of involvement from the top that keeps the sales staff eagerly checking system reports to see their ranking and commission earned.
Keeping in step with best practice, employees start the personalization process at the trade. Taking mental note of any customization on the buyer's current vehicle serves as a lead-in product to the accessory presentation. Every deal jacket requires an accessory shopping cart before management will work the deal, and frequently you'll find both general and sales managers checking in with associates to see where they stand with accessory sales.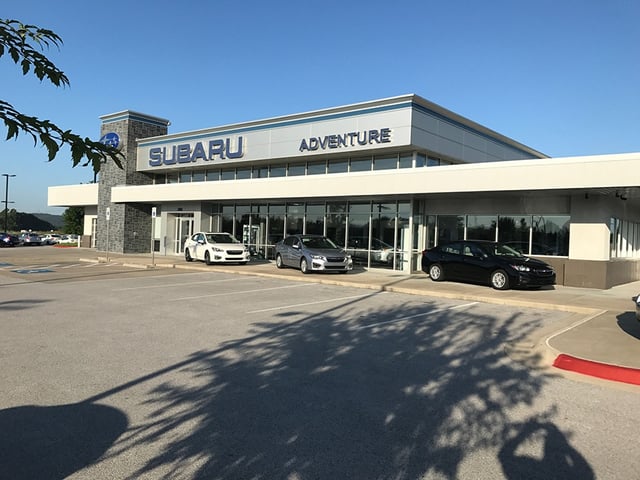 The environment of commitment to success, encouragement, and support fosters sales men and women that are true assets to the team. Adventure Subaru salesmen, Alex Hoffman, is a shining example of work ethic that can't be taught, and thrives in the Adventure Subaru's showroom.
Alex, an Adventure Subaru employee since age sixteen, took an opportunity to add income to his household and ran with it. In just 60 days, Alex has sold over $17,000 in accessories by following the process each and every time.
"We've only had Insignia for two active months," Hoffman explains. "In that time, I've added $2,000 to our household."
The commission structure is plainly laid out, so employees like Alex can keep track of how their personalization sales are paying off. We asked Alex his thoughts on the implementation of presenting personalization at the point of sale.
"One of my favorite things about the Insignia System is the ease of interacting with the customer," Alex says. "With everyone focusing on the money spent at the dealership, Insignia allows the customer to see money spent on themselves, to customize their new car to fit their needs. By immediately calculating monthly cost, the Insignia System eases the customer into the finance and delivery process."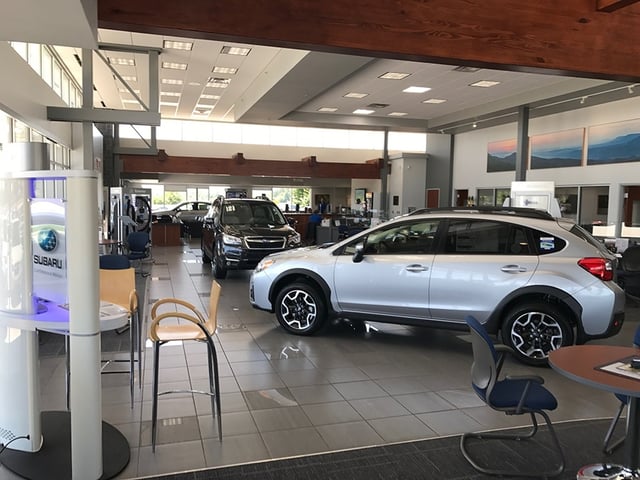 Taking advantage of this opportunity to increase his income and CSI scores simultaneously, Alex currently closes an accessory deal well over half of the time. "Sixty three percent of my customers purchase accessories now at an average of $466 per car."
Dealers in the accessory game, Alex Hoffman and Adventure Subaru are ones to watch; if they keep up this speed you'll find them in the million dollar club next year. This dealership is living proof that following best practice tips can sling your store into the running for top dog in the personalization realm. Which tips do you need to implement today?
Want more best practices? Click here.