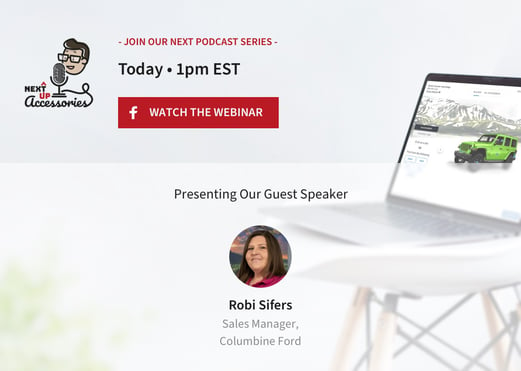 Robi Sifers is from a small town and she realized being a public school teacher was not going to help her achieve the lifestyle she had envisioned for her family. So, she went out looking for a new job and found Columbine Ford. Find out how she went from no sales experience to 28 units every month.
This episode is a great resource for salespeople trying to figure out how to work at a dealership and make that money.
You can listen to our podcast on Spotify, iTunes, or any platform that allows podcasts.
We also have our YouTube and Facebook pages.
Email your listener questions to nextup@insigniagroup.com, we love hearing from you!