Sometimes headlines write themselves.
That's what happened when we sat down with Sean Kramer, New Car Director at Mountain States Toyota of Denver, CO. Kramer was visiting Insignia's hometown of Charlotte, NC, for Sonic Automotive General Manager Training. (This guy is going places.) He recounted why Mountain States decided to get in big with selling accessories.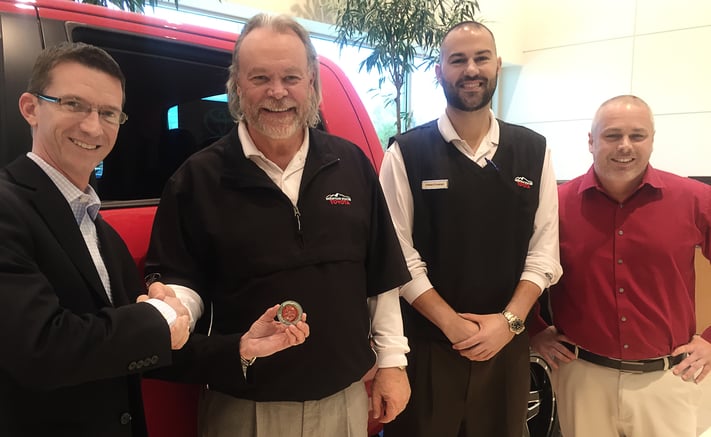 "In the Denver market, there is another dealer that has been the volume leader since 1999. We wanted to become the volume leader, and we could never get higher than second place. I knew we had a certain margin on new units that we had to hold, unless I could replace that margin with something else. I knew we could do it with accessories. We just had to have the right solution and process. With Insignia, the system, the training and the support, we were able to implement an accessories process that allowed us to go a little deeper into our new car unit margin and become the number one volume dealer. We were #1 in Colorado 6 out of 12 months in 2015, and we are on track to be the number one volume dealer in Colorado in 2016."
Oh. Did we mention that, in the process, Mountain States sold $2.1 million in accessories and vehicle personalization in 2015? With roughly $800,000 in gross profit and increased vehicle volume sales, this is the pinnacle of living proof that vehicle personalization sells more cars. THAT'S the headline.
Oh, wait. Did we get to the part where they paid out $211,000 in commissions to their sales staff, of which $10,000 was earned by the top salesperson?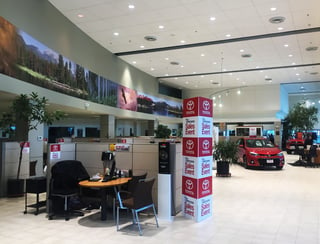 Mountain States was a good place to work before the accessory program. Sales associates are well compensated, turnover is low, and morale is high. Now, the team uses accessories sales as a new level of competition and conversation in the showroom. Kramer understood from the start that the sales floor personnel, their belief and support in the process, was the key to long-term success. Kramer also knew that any management team can mandate a process; it's the store who gets their team on board with a positive attitude and proper training that will produce success.
"We (the sales management team) worked very closely with Shawn (Skalski, Insignia's Vehicle Personalization Expert, or VPE) to train and support the sales floor," says Kramer. "When I stopped using our old accessory software program, and implemented our new accessory sales process using Insignia, we saw an immediate increase. We started by holding mandatory training sessions with each of our sales teams. Shawn and I discussed the specific processes that I had in mind and then we conducted all the training sessions together."
"We would take turns talking to the sales staff," says Skalski, an Insignia VPE with 15 years of experience in vehicle personalization. "It was the best training experience I have ever had with a store. I have yet to have another management team get so involved and be so supportive. There is a reason why they sell so many cars and over $2,000,000 in accessories. They believe in this program."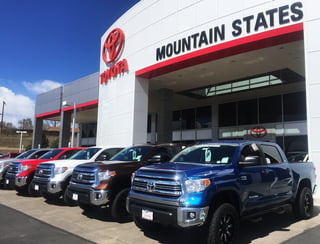 "If it weren't for the initial training, we wouldn't be as succesful as we are today," says Kramer. "Shawn still comes by the store once a month to follow up and train new associates. He knows our internal process as if it were his own store's process."
Using Insignia's reporting functionality, Kramer runs end of the month reports to compare vehicles sold, accessories sold, and declination forms. He says that the comparison allows him to coach and re-train those employees who aren't performing to the standard.
"The big difference with Insignia (vs. the previous system used) is that Insignia works--period," says Kramer. "We used to have so many issues with the other system. Our sales staff lost confidence in the process because the system didn't work. Insignia has worked right out of the gate. And I am so impressed with the response of your customer service team. In cases where we have needed assistance in setting things up, or questions, the Insignia team responds very quickly."
All of the elements of success can be found here at Mountain States Toyota, which is why Insignia is honored to present its 2015 Challenge Coin to:
Tim Van Binsbergen, General Manager

Ed Freehart, General Sales Manager

Sean Kramer, New Car Director