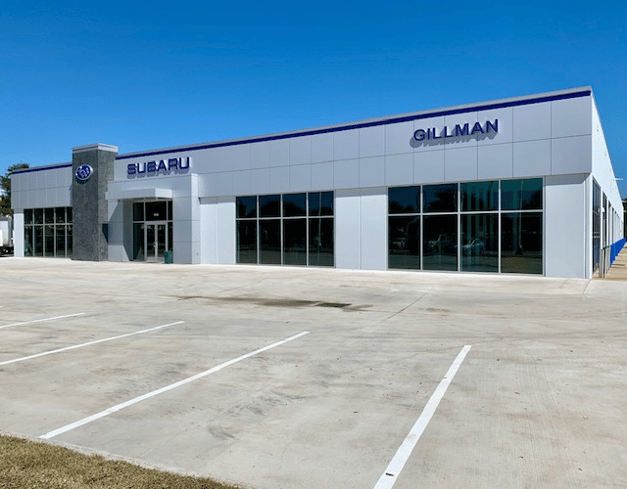 How an Accessory Manager Sells 70 Items A Month, Single-Handedly
In the heart of Texas there is a dealership that shines under the sun, with accessory sales sparkling brighter than their vehicle sales. Gillman Subaru Southwest in Houston, Texas, is a diamond in the rough with unmatched accessory sales. When you sell accessories, what is your method? Do you have one? Do you show your customer a list of the most popular items for that vehicle? Ask them their driving habits or daily routine? Gillman Subaru Southwest found their secret recipe to success—and after speaking to their accessory manager, Aldo Cortes—we were lucky enough to decipher it. Cortes has mastered his accessory sales process and we sat down for an interview with him to help others sell accessories just as effortlessly!
Q: "How many accessories do you sell in a 'good' month?"
A: "I'd say my best month of 2022 was January, I sold around seventy accessory items."
Yes–you read that right. Aldo is a one man show that is killing it in the accessory game, he has his play by play down better than a quarterback in the Superbowl.
Q: "So from 2020 to 2021, your dealership has had a 62.5% increase in accessory sales and a 60.18% increase in orders. What do you think helped your store reach those numbers?"
A: "I would say being engaged with the customer and asking them the right questions. You know, like asking them what they like to do, are you an outdoors person, are you an everyday driver, what roads do you drive on, where do you park at work, etc. And also getting in front of the car with an iPad with the system up and being hands on with the customer."
Customers are able to see their vehicle configurator on the tablet, right alongside their new vehicle, while Aldo asks them about their driving habits—which has proven beneficial considering this also increased accessory sales by 19.91% from January 2021 to January 2022. This process is personal, visual, and effective. Aldo takes great care of his customers and sets them up for success using his genuine personality and a little creativity with our system. .
Q: "Do you have any advice for other dealerships out there who might be struggling with getting employees to "buy in" with using our system to promote accessory sales?"
A: "Yeah, so Kurt actually spoke with me this morning and told me to pick out the most popular accessories for every car and feature them so when you go to show the customer it's already set and ready to go. This makes the buying process quicker and more efficient. And also being one-on-one with the customer is really important so you can help them get everything they need."
Creating a most popular items list for each vehicle with at least three items gives customers an idea of what they should get for their vehicle based on other buyers. Have you heard of groupthink? It's a psychological phenomenon in which individuals tend to accept a viewpoint of a larger group–whether they agree or disagree. By providing the customer with a wider scope of options that other consumers have already picked out they are more likely to get the items that the majority has chosen.
Q: "How does your Customer Success Consultant help you?"
A: "Yeah so, Kurt [Daughtery] is the best. He's a great consultant, I love talking to him. He checks in at least once a month and answers any questions I have. I actually spoke to him this morning for about forty minutes and he made my life a lot easier."
Aldo isn't simply an accessory selling wizard by nature. His Customer Success Consultant, Kurt Daugherty, gives him tips on how to turn his accessory magic into metrics. The dynamic duo of the accessory manager and their customer success consultant demonstrates how your dealership can be unbeatable with a little elbow grease.
Q: "What are your thoughts on the inventory shortage and what are you seeing on the floor?"
A: "So, it's obviously very unfortunate. You know, it's hurting a lot of sales however I just explain to the customer it's better to get it [a vehicle] now and wait a month for items to come in than come back and the item is sold out."
Aldo is right, if you don't give your customers options at the time of the sale, they'll just give their money to your competitor instead. If you search "auto accessories" on Google, big-name brands pop up such as Amazon, Walmart, and eBay. These conglomerates are taking money out of your dealership if you don't offer customers accessories during their vehicle purchase. Ill-informed consumers don't know what accessories to get for their vehicle until you show them, and you certainly don't want them leaving a dealership buying accessories that don't fit their new ride.
Q: "What are three things you think are necessary to see success in your accessory program?"
A: "So, I would say being engaged, having a most popular items list, and going to the actual car with an iPad to show them in real time how their vehicle would look and be priced."
These three best practices should inspire you to upgrade your own accessory sales approach. By utilizing your resources in-house, you too could increase your sales as well as your closing ratio. It's accessory managers like Aldo, that prove how using our system to the fullest extent garners amazing results!
If your dealership wants to be as successful as Gillman Subaru Southwest, schedule a demo today!