Jeff Belzer's of Lakeville, Minnesota is building an enterprise in its showrooms. The dealership has three showrooms. They sell Chevrolet, Kia and Chrysler, Dodge, Jeep, and Ram. Belzer's has a fully loaded team of accessory sales consultants, car salesmen that support and complement the process, and a fully bloomed operation. Get used to hearing this dealership's name. Jeff Belzer's was a million dollar club member in 2015, and it is a multi-million jet setter in 2016.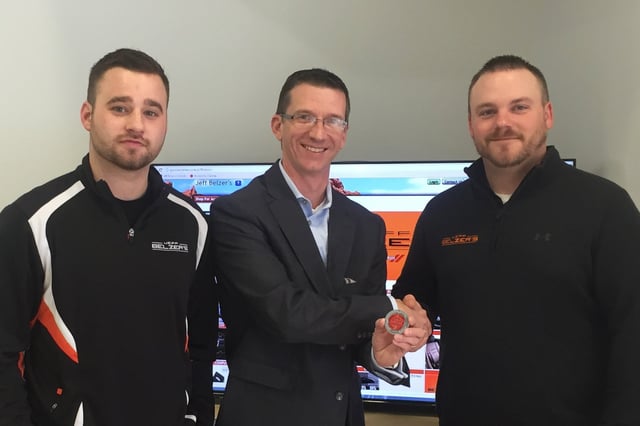 Accessory Sales Manager Creed Medvec, Insignia President David Stringer, and Accessory Sales Manager Cole Hawkins
It's dealerships such as Jeff Belzer's that make Insignia's job easy. Insignia's accessory selling system serves as a tool, accompanying the naturally customer focused, talented staff already in place. This team of individuals knows how to sell accessories, and the Insignia system helps them do it seamlessly. The accessory consultants took it upon themselves to make sure that every customer felt comfortable, saw the value in the presentation of accessories, and in the unique ability to customize their vehicle in the showroom.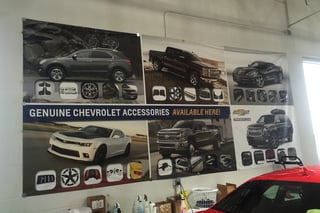 Satisfied customers led to a sales team that also saw the value, realizing accessories benefitted the car-buying process as a whole. Decreased wait times between sales and finance, and customers with a fully customized vehicle they love, helped rocket Jeff Belzer's Chevrolet to stardom (
Stardom
:
noun.
The state or status of being an exceptionally talented performer and or causing Insignia and the general car-loving population to make heart eyes when your name is mentioned).
One aspect of the accessory system that
Jeff Belzer's team
has learned to utilize to their benefit is the ability to send customers home with a link to customize at any time. Cole Hawkins, Accessory Sales Manager, explains, "It's one thing to tell a customer, 'If you ever have anything you'd like to add, just give us a call,' and it's another thing to say, 'If you ever have anything you'd like to add to your vehicle, just go to this link at home and look through all your options. Feel free to call me, or submit your order online. We will be in touch with you the same day!' "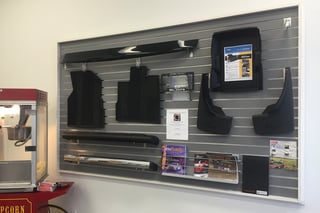 Not only does this give the customer the control of customizing at the time of purchase and adding on later, it also provides tractability in this store. Consultants can see their customer's buying habits from the convenience of their own administrative dashboard. Hawkins notes, "We really appreciate the tractability of Insignia. Being able to submit, acknowledge, and finalize an order is amazing. Knowing the timetable throughout the entire process of the sale is extremely important in making sure every customer gets the best experience possible."
It's this kind of customer service and personal touch that has Jeff Belzer's team creating lifelong customers from the time they walk in the doors.
Insignia is honored to present this challenge coin to Accessory Sales Managers, Cole Hawkins and Creed Medvec. Thank you for your loyalty!
By: Whitney Williams, Social Media Expert