No matter the brand, location, or dealership size, every dealer in America has common challenges they face. High turnover in the showroom and the illusive perfect CSI score do not discriminate--these are obstacles known by all.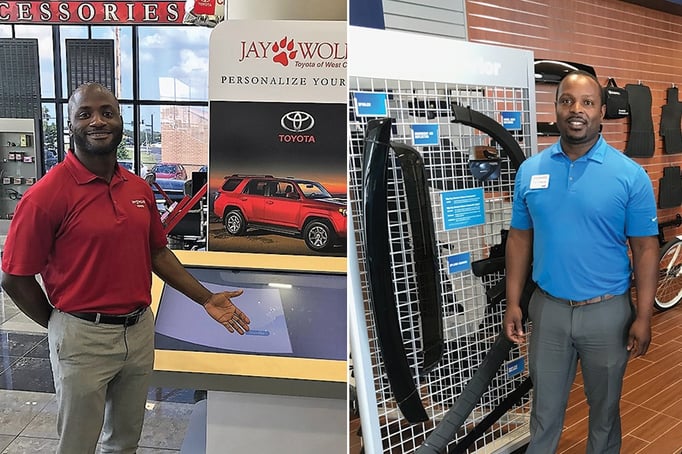 There's change in the air, and it's been a long time coming. As the industry embraces the "customer experience over everything" approach, it's increasingly evident the transformation has to come from within.
If dealerships want their sales staff to create a "sit down and stay a while" atmosphere for their customers, we've got to hire and nurture a sales staff that will sit down and stay a while too.
While there are many aspects of the shopping experience that contribute to a CSI score, the sales staff are the main event. Gone are the days of hiring warm bodies. Dealerships are beginning to get savvy and are sourcing their sales talent from the hospitality industry or high-end retail backgrounds.
These talented individuals bring a level of service to their customers that compliments the dealership's efforts to provide an optimal environment. You won't keep this type of employee on the sales floor with 100% commission pay plans and 80 hour work weeks.
What difference will it make to create a repeat customer, if your customer comes back to visit a salesmen that quit six months in?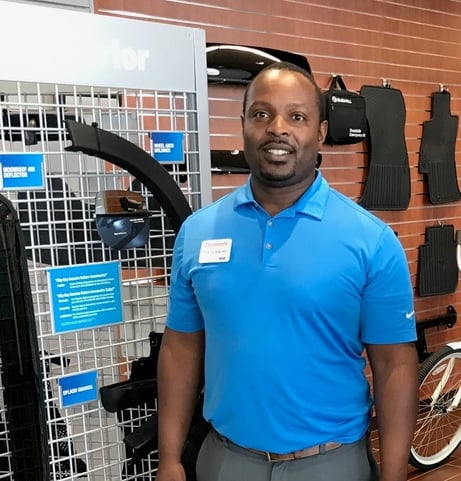 Dealerships like Clements Subaru in Rochester, Minnesota have embraced the importance of creating a healthy work life balance for their staff.
Salesmen Pierre Maves calls working at Clements an "amazing opportunity"; exactly the type of feedback dealers should be looking to hear.
Clements tapped into the multi-billion dollar vehicle personalization industry to work towards their goals. Personalizing at the point of sale allows for additional income for salesmen like Pierre, as well as ensuring the customer has a satisfactory experience.
"I love having accessories fully displayed on our showroom floor," Maves says. "We often have customers come in and say: 'I want my vehicle to look exactly like that on the showroom floor--accessories and all!'"
Customers can discern the difference in a salesperson that absolutely needs to sell this car and an amiable employee eager to help them get into their ideal vehicle.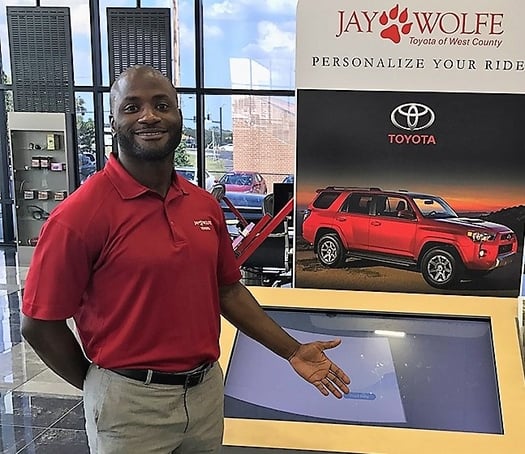 It's up to the dealership to create the latter. Maurice Bremby, Toyota Master Certified Product Specialist for Jay Wolfe Toyota of Ballwin, Missouri, points to the unity in his store that provides for a favorable environment.
"It's a synergy of teamwork from sales, parts and service that helps my customers have the best experience", Bremby says. "This is why they come back to me and give me outstanding ratings."
Giving your sales team a supportive, customer-focused environment, flexible hours, and a motivating compensation plan doesn't just attract and retain great talent--although that's a critical component--it creates the customer experience we're all striving for, boosts CSI scores, creates favorable online reviews, repeat business, and added profits.
An employee can't adequately care for your customers when they're worried about making rent this month, or exhausted from grueling hours. Do your research--you'll be surprised.
The people you're hiring today favor a work-life balance over a huge paycheck. If you want to improve the health of your dealership, start with the heart--your sales team.