Something special is in the air in the Twin Cities, and it's more than just the snow. Although the hub of winter sports, the home to Winter Carnival, and the famous State of Hockey, to Insignia this snow capped metropolis is known for something else. The Twin Cities offers a concentrated population of dealerships who have embraced the Insignia system, strapped it to their snowmobile, and sped across the frozen tundra.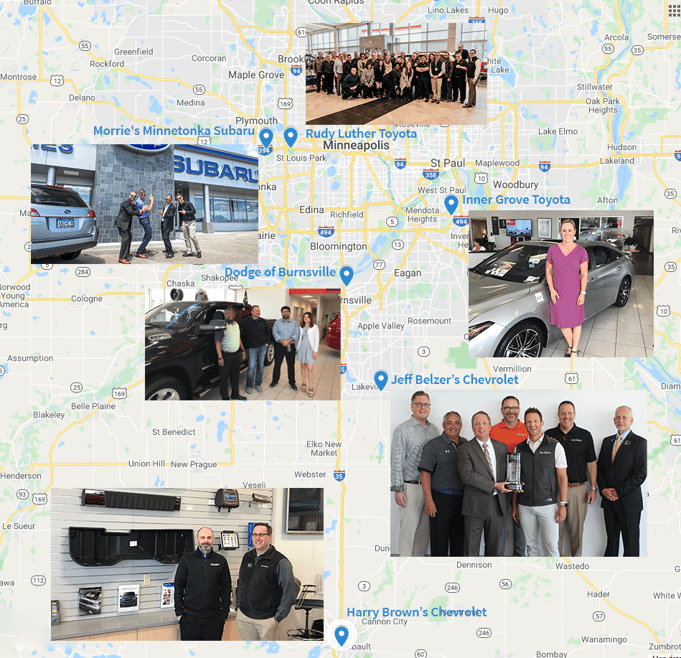 Minnesota is truly emerging as the leader in Vehicle Personalization. Local Insignia expert, Kurt Daughtery, comments on working in the area saying "To be the Vehicle Personalization Expert assisting and training these organizations, then watching them exceed their own expectations has been my pleasure."
So what separates the Twin Cities from anywhere else? Is it the stores themselves or the people in it? Maybe it's the combined $12,000,000 in accessories sold over the course of the past year? Kurt says it's no hidden formula.
"The success these Insignia dealerships have had and continue to have is not based on something out of the ordinary. It's their commitment to Insignia from the beginning." He goes on to explain that the stores he's coaching in Minnesota decide to sell accessories at the point of sale, and don't back off from that decision. The Twin Cities stores know the value of personalization, understand their market, and follow best practice tips to a tee.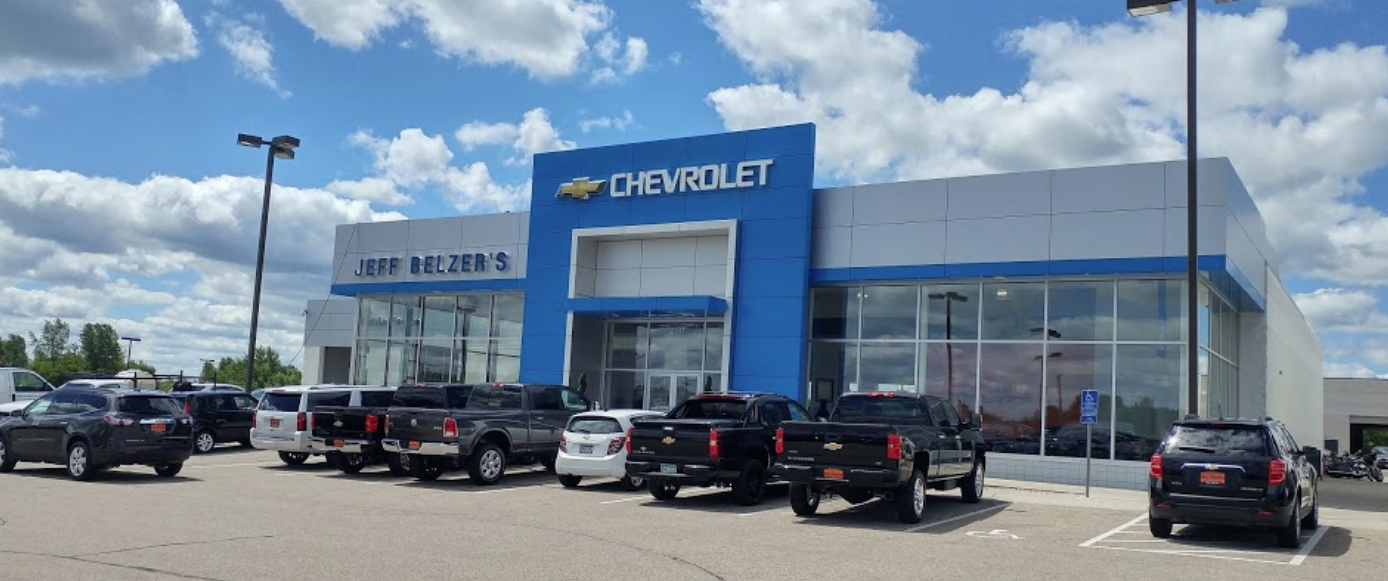 Jeff Belzer Chevrolet Dealership
Take Jeff Belzer Chevrolet, for example. This store has zeroed in on spray in bed liners and has the gross profit to prove it. With over $3,000,000 in personalization sold in 2019, it's safe to say they've found their niche.
At least six other dealerships in the area have capitalized on the freezing temperatures, with remote starts as their top selling accessory. Another common denominator across the varying brands in the Twin Cities is the high volume of protection packages sold. With extreme winter elements threatening to damage Minnesota vehicles, it's clear that identifying and filling their customer's needs is driving success.
Ninety percent of this area's Insignia dealers are selling a minimum of half a million dollars in Vehicle Personalization this year. That's added income to each store's front end gross, parts department and sales person's pocket.
Accessory Display at Harry Brown's Chevrolet/CJDR
The stores believe in accessories as a revenue source that can easily fit into the customer's car buying experience. Collectively, they understand how Insignia's best practices can add to that success. Although the stores in the area feature varying brands, sizes and approaches, they spare no expense when it comes to implementing best practices. Kurt details for us what he's observed in the dealerships drawing attention in the midwest.
* Dealership Management's commitment to the accessories process across all departments
* Established dealership departmental communication processes
* Competitive compensation
* Attainable accessory sales goals set
* Management follow up and review of practices and policies
* Understanding of the importance of a sales track for presentations
*Presenting to each customer
* Registration of each customer
* Accessorized vehicles on the showroom floor
* A dedicated accessory shopping area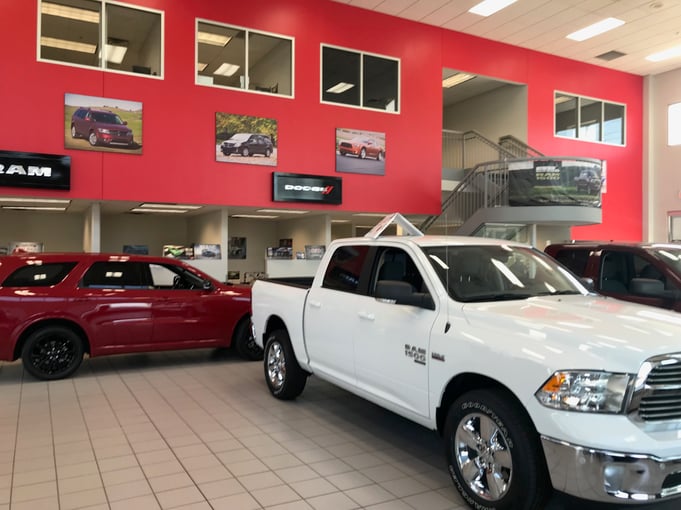 Burnsville Dodge RAM showroom
These Minnesota dealers have exceeded their annual goals on a yearly basis, and each of them are ahead of their projected goal. "All kinds of progress is being made!" Kurt tells us.
When asked if his training, as the common denominator, was really driving this ship— Kurt won't take the credit. "As a Vehicle Personalization Expert, I would be more than happy to take credit for this success, and it is the dealerships that have made the commitment, done the work, and have taken Insignia's advice. Moving into 2020, I'm confident that there will be more dealerships in this mix - a leader in Vehicle Personalization."
Stay tuned for a closer look at some of the Twin Cities stores process and specialties in 2020.