Insignia Group LC, the leading provider of accessory sales process consulting and accessory sales software, and Eastman (NYSE: EMN) have announced the second generation release of the LLumar® window film viewer, the industry's first completely mobile-friendly window tint visual configurator.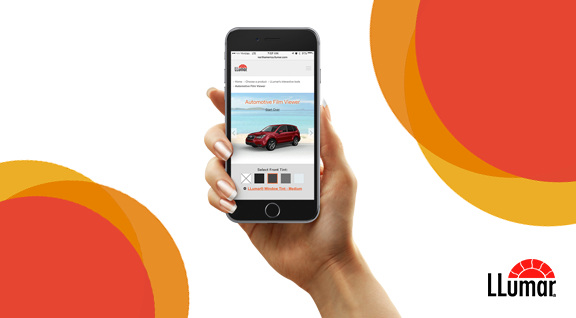 "Consumer research confirms that the majority of consumers are researching window tint on mobile devices. We are pleased to provide an industry-leading film viewer for our dealers to provide the best experience to consumers, regardless of the devices they are using to research," said Darrell Reed, Commercial Director—North America. "Now mobile users can see how their vehicles look with LLumar window film."
In 2015, Insignia released the window film viewer as a custom tool for the global LLumar website using Insignia's software and patented process (US Patent No. 8,566,714).
"We appreciate the partnership and the opportunity to work with the forward-thinking team at Eastman," says David Stringer, president of Insignia Group. "Eastman's investment in Insignia's technology is growing their market share and pushing the specialty equipment and Vehicle Personalization industry forward."
According to Stringer, the mobile responsive features of the LLumar film viewer are part of a larger vehicle-to-accessory visual configurator redesign already underway. The rollout of the redesign will begin in the fall of 2016.
Read original article at PR Newswire...