View window film on your vehicle, change the appearance and make it cool

ROCK HILL SC: September 29, 2015 - Insignia Group LC, leading providers of accessory sales process consulting and accessory sales software launches a custom vehicle configurator for LLumar® window film an Eastman Chemical Company (NYSE:EMN). The custom vehicle configurator will be leveraged on LLumar's global website supporting the United States, Europe, Middle East, Asia Pacific and China.

"Providing an engaging experience where consumers may view LLumar® window film on their specific model of vehicle is an important step in the consumer buying process," says Mark Gershenson Director, Global LLumar Brand Management at Eastman Chemical Company. "The LLumar® window film configurator will be made available to our global network of dealers and distributors."

"Insignia was thrilled to be selected by Eastman to expand upon our technology and bring new visual innovations to the automotive industry," says David Stringer, Insignia Group President. "This development exemplifies the focus on creating an interactive, consumer shopping experience within the automotive aftermarket."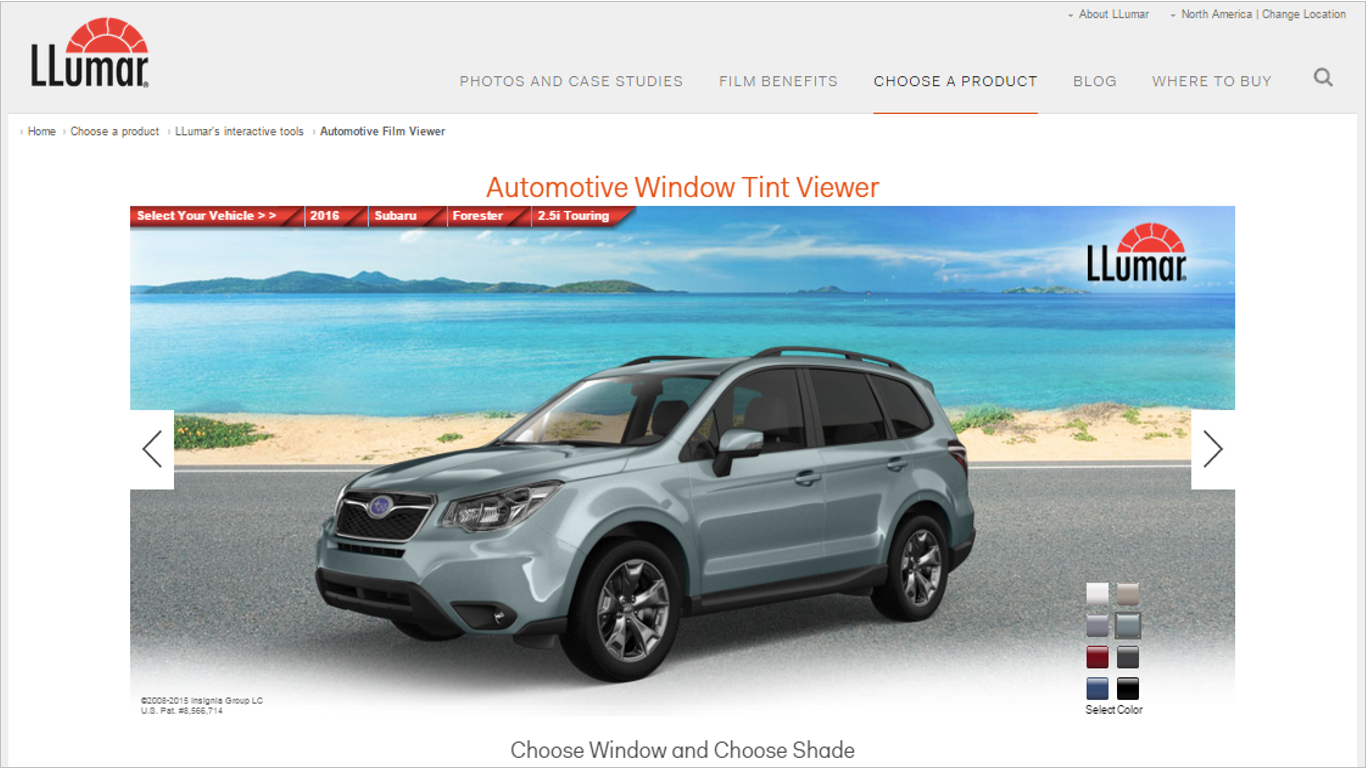 Fueling the expanding technology sector in Rock Hill SC, Insignia Group's efforts were supported by the Technology Incubator, a partnership between The City of Rock Hill, Clemson University, Winthrop University, and York Technical College and continues to demonstrate the growing opportunities for economic growth and innovation.
Media Contacts:
Mike Pitkowicz
mpitkowicz@insigniagroup.com
888.579.4458
Maureen Blazevic
maureenblazevic@eastman.com
314.304.7911