Selling cars continues to become a challenge as many dealers have embraced a volume-based business model. The once consultant-style selling approach is now merely transactional. For a sales associate to get ahead they simply need to sell more units. Yet many dealers are getting on board with creative ways to pay the sales associate for selling accessories. So how do you work accessories into an already fast-paces sales process? Here are 4 tips to get you jump started today: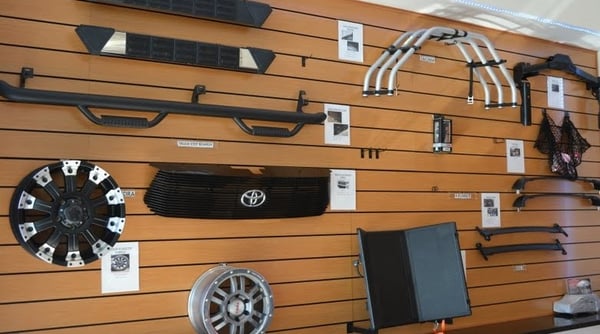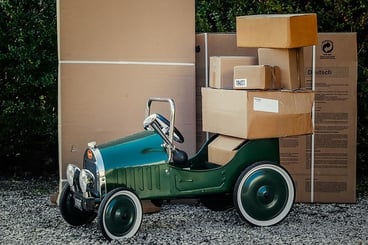 1. Have accessory packages ready to go and priced as a monthly payment. It should only take you a few minutes to learn more about your customer and what their goals are with their vehicle purchase.
If it's a family car, present safety and convenience packages including the cargo nets, cargo organizers, reflective triangle, and the first aid kit. For your truck buyers using their truck for work, have a contractor's packages ready with the under-seat storage box, tray organizers, the under-seat lockbox, and of course bed liners and side steps. Depending on the person's goals and the vehicle they've chosen you should have accessory packages ready and priced out as an additional price per month.
2. Tie accessory sales to F&I products. Some of the most successful dealers have begun to tie products like splash guards, body-side molding, and all-weather floor mats to tire and wheel programs as a comprehensive protection plan. This works especially well with leased vehicles as the customer will want to add as much protection to the car as possible. Also, make sure you have the accessories divided up by what can and cannot be residualized.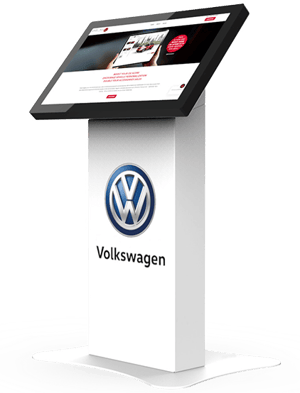 3. Show, don't tell. The Snap-on© Business Solutions Kiosk makes it easy for you and the customer. Simply walk your customer over to the Vehicle Personalization Center (VPC) and show them how easy it is to accessorize!
If you don't yet have the VPC system installed, use your tablet or computer to log on to the Insignia Group OnTrack site.
The Insignia Group system shows your customer not only the available Original Equipment (OE) accessories but it also shows them approved aftermarket accessories as well as demo videos, performance videos, and more. The Insignia Group system is like having a dedicated sales associate working with you!
4. Have a "Top 10" list: Use your Insignia Group system to easily generate a list of top accessories. Some customers don't want to be up-sold packages and 9 out of 10 of those customers remain curious as to what other customers buying the same vehicle have purchased for accessories.
This is where your Top 10 list comes in handy. My experience with one of the largest dealer groups backs up all the industry data suggesting that 50% of the time the customer will buy accessories if you simply present the accessories at the time of purchase. The Top 10 list makes it easy for you and the customer.
A simple solution to successfully selling accessories is to be prepared with specific recommendations for each vehicle and customer. One successful dealer in a community with a large high school sells a "student athlete" package with bike racks, ski racks, extra USB cords, and air-tight cargo organizers (think muddy shoes and stinky socks). Have fun with these packages and let me know what's working. In future posts I'll share some of the more creative and successful accessory packages.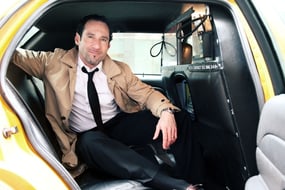 L.J. Lobsinger, Jr. is a writer and accessories expert based out of Detroit, MI. His work has appeared in Car & Driver, GQ, and Esquire. He was most recently the Accessories Specialist with the Serra Automotive Group and is the Co-Founder of the Detroit Muscle Apparel Company, as well as a graduate of the Bondurant Race Car Driving School. You can follow L.J. on Twitter at @ljlobsinger.