David Copp Stringer, President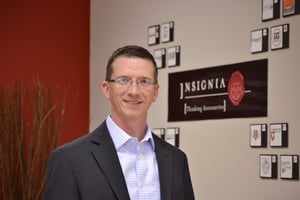 David is President and founder of Insignia Group, LC. A native of the Carolinas, he earned his Bachelors of Arts in English and minor in journalism from the University of North Carolina, Charlotte.

Not a typical "car guy," David "fell" into the automotive business in 2000 by leading the development of Primesourceauto.com; the first fully-online automotive climate control catalog. This project led to the development of an online climate control catalog for Visteon, Inc. in 2001-02 and the development of ACDelcopartsonline.com, recipient of the "Web Catalog of the Year 2003" by the National Cataloging Managers Association.

Since 2002, Insignia has been a key contributor to the development of the GM Accessories network and is now an authorized provider of accessories catalog systems for Chrysler Motors, Kia Motors America, and Hyundai Motors of America. Stringer is a contributing writer to several publications and a frequent subject matter expert speaker at engagements such as SEMA and national conferences.

Professional Boards and Leadership Roles:
Board of Directors, Rock Hill Economic Development Corporation (2011 – current)
Board of Advisors, Knowledge Park Leadership Group, Rock Hill, SC (2013 – current)
Select Committee, Professional Restylers Organization, SEMA (2009-2011)
Board Member, National Cataloging Managers Association (2003 - 2005)
Brian Smithson, VP Engineering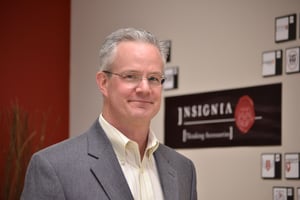 Brian started with Insignia in 2005 and manages the software development team and architectural design. Working closely with the creative, data, sales, and QA teams, Brian is responsible for the direction, functionality, deployment, and scalability of Insignia's cataloging product. In 2010, Brian became a partner and 33% owner of Insignia. His work is focused on developing the catalog application in use today by a thousand dealers nation-wide.

An alumni of Michigan State University, Brian earned his Bachelors of Science degree in Computer Science. Prior to his work with Insignia, Brian held a variety of positions in high-tech companies with responsibilities in software development, architecture, client engagement, and training.

Professional Affiliation Certificates & Licenses:
Member Association for Computing Machinery
Member Carolina .NET Developer Group
Member Piedmont Triad .NET Users Group
York Tech Design Curriculum DACUM
James Brooks, VP User Experience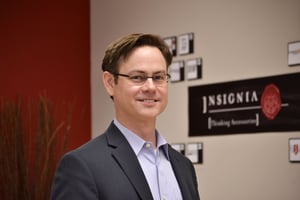 James joined Insignia Group in October of 2005 after graduate school. James leads the creative and user experience design team. Working closely with the development, data, marketing and QA teams, James is responsible for the accessory configurator production to support 22 brands. He also acts as creative director and brand style-guide control on all outbound marketing and client facing design work.

In 2010, after a rebranding campaign and redesign of the accessories catalog interface, James became a partner and 33% owner of Insignia. In the subsequent years his work was instrumental in developing the accessory configurator production process still in use today. Insignia patented this process and its accompanying tools in November of 2013.

Prior to his work with Insignia, James assisted in teaching undergraduate design courses at North Carolina State University, and designed curriculum used in the North Carolina public school system. He taught art and design at both public schools and private institutions from 1996 through 2003. James earned his Masters of Graphic Design from North Carolina State University and Bachelors in Art Education from Appalachian State University.

Professional Affiliation Certificates & Licenses:
Member AIGA
Member NCAEA
York Tech Design Curriculum DACUM
Leslie Sibigtroth

, Customer Care and Inside Sales Manager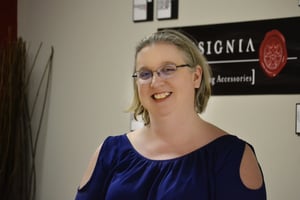 Leslie Sibigtroth is the Customer Sales and Inside Sales Manager for Insignia Group. She started her career as a Montessori School teacher in northern Virginia. Leslie became an assistant accessories manager at a department store before working five years for the American Society of Appraisers (ASA). At the ASA, she was a receptionist, customer service representative, administrative assistant, and then, a coordinator. As a coordinator, she educated appraisers on how to become accredited.
Leslie moved from Virginia to North Carolina in 2005, where she worked in the Accessories Department of a local department store. She joined our organization in 2007 as a customer service representative involved in training our dealers about the accessories system. Leslie now manages our Customer Service team.
Customer service and education are in her blood. She has been our customer's biggest advocate for almost nine years. Leslie spends much of her free time as a volunteer to help raise money for the Mount Pleasant, NC High School Marching Band.
Rachel Hui-Hubbard, Director of Projects and QA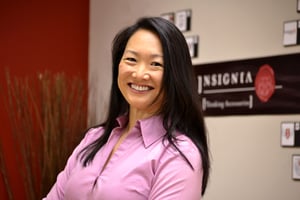 As the Director of Projects and QA, Rachel Hui-Hubbard guides the execution of short- and long-term projects to include filtering and prioritizing feedback, managing scope and budgets, and monitoring progress to exceed the standards set by Insignia in order to ensure an outcome that meets or surpasses client expectations. In addition, Rachel ensures that every aspect of the Insignia system is as "bug free" as possible in order to release a superior quality product that facilitates and maximizes the earning potential of selling accessories.

Growing up, Rachel was fascinated by cars and how they worked and has always had a passion for problem-solving. Prior to coming to work at Insignia in 2006, Rachel was employed by a marketing research and organizational consulting firm in the Philadelphia area. Since joining the Insignia family, she has used her past experience and interests to streamline Insignia's testing processes, incorporate focus groups and beta testing, establish strategic organization standards, and has been instrumental in the testing and deployment in well over 100 product releases.

She has a BA in computer science, and is a member of the Association for Women in Computing, the National Association for Female Executives, the York County Medical Society Alliance, the Northwestern High School Band Boosters, and supports the Anita Borg Institute.
Kimberly Callahan, Director of OEM and Aftermarket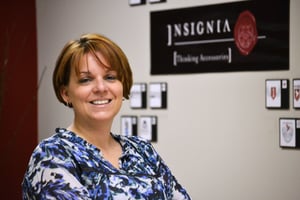 Kim's automotive industry career began as a customer service representative for an auto glass company in 2000. Dedicated to an exceptional customer service experience and ambitious growth Kim established Shattered Solutions, an Auto Glass repair company in Charleston, servicing customers throughout South Carolina from 2007 to 2011.


Kim joined the Insignia team in 2012 as an Aftermarket Data specialist. Within her first year she was escalated to Aftermarket Manager and in 2014 promoted to Director of OEM and Aftermarket accessories. Her team of professionals are dedicated to both dealership and automotive vendor management. Data integrity, relationship management and new business generation are the primary goals of the team.

An East Arkansas Community College and Arkansas State University alumn, Kim earned an Associates of Science in Business and Bachelor of Science in Business Management respectively.

Honors and Awards:
National Association of Professional Women of the year award 2013 & 2014
AAIA Impact Award: Four for the Future 2013
SBN (SEMA Businesswomen's Network) Member of the Month November 2014
Elected as a SEMA PRO Select Committee member 2014 to 2016
Mari Doroud, HR Manager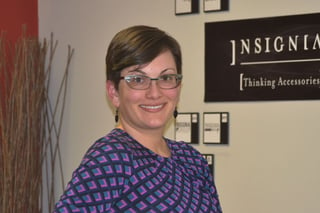 As the HR Manager, Mari is responsible for all things HR at Insignia Group. She works with Insignia's managers across all departments to successfully recruit and retain top talent and ensure Insignia is a leader in York County. Mari brings with her nearly a decade of HR experience in the software industry.
Mari relocated to the Carolinas from California in 2015. She graduated from University of California, Santa Cruz with a BA in Anthropology, and also holds a Certificate in Human Resources Management from UCLA Extension. She also maintains her Professional in Human Resources certification with an emphasis in California employment practices.
In her spare time, you can find Mari volunteering in the community, doing yoga, or spending time with her
elderly pug.
Professional Associations and Leadership Roles: